4 trucs simples pour préparer votre maison pour l'automne!
SYSTÈME CENTRAL
Si vous avez un système central, le moment est venu de changer le filtre. Cette belle machine a travaillé dur, surtout après l'été extrêmement chaud que nous avons eu.
NETTOYAGE DE VOS GOUTTIÈRES
Nous savons que ce n'est certainement pas la tâche la plus amusante. Mais c'est en fait assez important. Des gouttières bouchées peuvent canaliser l'eau sur le côté de votre maison et peut éventuellement endommager les fondations, et même aller jusqu'à inonder le sous-sol.
FÉRMER ET VIDER LES HOSES EXTÉRIEURS
À moins que vous souhaitiez avoir votre propre patinoire à 3h du matin, c'est une excellente idée. Mieux vaut être proactif que de se retrouver en robe de chambre au milieu de la nuit lorsqu'il fait -30.
COURANT D'AIR
Vérifiez les courants d'air sur les bords des portes et des fenêtres. Un bon truc, utiliser une bougie allumée et si la flamme bouge, il y a probablement un courant d'air. Si nécessaire, remplacez les joints et réparez le calfeutrage autour des cadres de fenêtres et portes.
4 EASY WAYS TO PREP YOUR HOME FOR FALL
CENTRAL AIR
If you happen to have central air, now would be the time to change the filter. That life saver have been working hard, especially after the insanely hot summer we've had.
CLEANING YOUR GUTTERS
We know this definitely is not the funnest task. But it's actually pretty important. Clogged gutters can channel water down the side of your home where it can eventually damaged the foundation, and even go as far as flooding the basement.
TURN OFF AND DRAIN EXTERNAL VALVES
Unless you want to chance having your very own skating rink at 3am, it's a great idea. Better to be proactive then having to running out in your housecoat in the middle of the night when its -30.
DRAFTS
Feel for drafts around the edges of windows and doors. A good tip is to use a lighted candle and if the flame flickers, there's most likely a draft. If necessary, replace seals and repair caulking around window and door frames.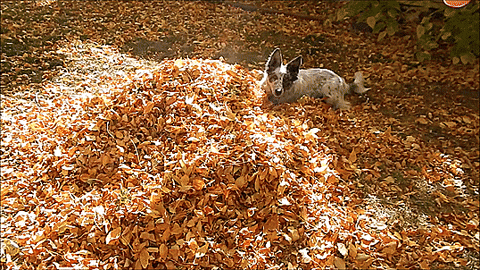 #staircase #DIY #HGTV #Mouldings #Paint #carpet #beaconsfield #surmesure #nouvellesmaisons #beaconsfieldhouses #buildinganewhome #mtl #newhomeforsale #chateauguayhomebuilder #montrealhomes #planmaison #Accentwalls #houseplan #newconstruction #dix30 #nouvellesmaisonsavendre #chambly #lery #homeplan #maisonsneuves #nouvellemaison #contracteur #montrealhomebuilder #construction #custom #chateauguay #brossard #newhome #buildingahouse #ceramic #new #homeplansbatirmasionbrossardhomesplanma #batirunemaison #fall #automne