ENGLISH VERSION BELOW
Tapis ... Pour une raison quelconque, ce mot semble être un "faux pas" pour beaucoup de nos clients. Dès que nous mentionnons le mot, c'est comme "AH, comment oses-tu même le mentionner!" Nous ne pouvons vraiment pas comprendre cette règle non écrite. Au fil des années, nous avons visité de nombreux projets aux États-Unis et parmi ces maisons, la chose commune que nous avons trouvée était un deuxième étage recouvert de tapis. Même les maisons haut de gamme incorporaient des tapis.
Alors pourquoi pas ici? Est-ce un truc du Québecois? Est-ce parce que nous avons tellement d'arbres que nous devons mettre du bois partout? C'est comme nos bûcherons intérieurs ne peuvent pas s'en passer de nos ressources naturelles. Nous comprenons que des endroits comme l'Arizona n'ont pas l'abondance d'arbres que nous avons ici. Mais encore une fois, vous ne les voyez pas mettre du sable partout.
Maintenant, nous ne parlons pas de ce mince tapis industriel. Et nous ne voulons pas dire tapis à poil non plus. Nous parlons des beaux tapis avec des couleurs et des motifs différents, avec la quantité parfaite d'épaisseur. Ce tapis qui vous donne un sentiment de confort lorsque vos pieds touchent un matin froid d'hiver.
Nous pensons qu'il est temps d'arrêter d'associer le tapis avec le mot "cheap". Séparons-nous du stéréotype que nous avons donné au tapis et laisser cet ami luxueux, douillet et doux dans nos vies!
CARPET!
Carpet...For some reason this word seems to be a "faux pas" for a lot of our clients. As soon as we mention the "C" word, it's like "Omg, how dare you even mention that!" We really can't seem to wrap our heads around this unwritten rule. Through the years we've visited a lot of different projects in the U.S. and amongst these homes, the one common thing we found were carpeted second floors. Even really high end homes incorporated carpet.
So why not here? Is it a Quebec thing? Is it because we have so many trees that we feel the need to put wood everywhere? It's like our inner lumberjacks can't get passed our natural resources. We do understand that places like Arizona don't have the abundance of trees that we have here. But then again you don't see them putting sand everywhere.
Now we're not talking about that thin ugly industrial looking carpet. And we don't mean shag carpet either. We're talking about the nice ones
with different colors and patterns, with the perfect amount of squishiness. That carpet that gives you that cozy feeling when your feet touch first thing on a cold winter morning.
We feel like it's time to stop associating carpet with cheap. Lets break away from the stereotype we gave carpet and start letting that luxurious, cozy, soft friend back into our lives!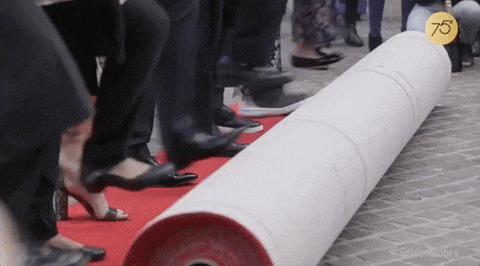 | Photo by Erik-Jan Leusink on Unsplash
#HGTV #DIY #Paint #beaconsfield #surmesure #nouvellesmaisons #beaconsfieldhouses #buildinganewhome #mtl #chateauguayhomebuilder #newhomeforsale #planmaison #montrealhomes #houseplan #Accentwalls #newconstruction #dix30 #nouvellesmaisonsavendre #chambly #maisonsneuves #lery #homeplan #nouvellemaison #contracteur #montrealhomebuilder #construction #custom #chateauguay #brossard #newhome #buildingahouse #new #homeplansbatirmasionbrossardhomesplanma #batirunemaison #carpet #staircase